Pictures from the Ohio Central Photographer's Special, 10/19/03
by Chris Jacks
page 1
On 10/18/03 and 10/19/03, The Ohio Central Railroad and Goodheart Productions put on a photographer's special excursion. A group of photographers rode the train to trackside locations where multiple run-bys were executed by two of Ohio Central's steam engines: ex-CP 1293 and ex-GT 6325, both re-lettered for the day. A consist of vintage freight cars, including a caboose, was assembled for the photographers. These pictures were all taken on Sunday, 10/19/03.

While 10/19/03 later warmed up and turned into a perfect day, it started out quite cold. The first pictures below were shot in the morning near the Ohio Central Morgan Run shops.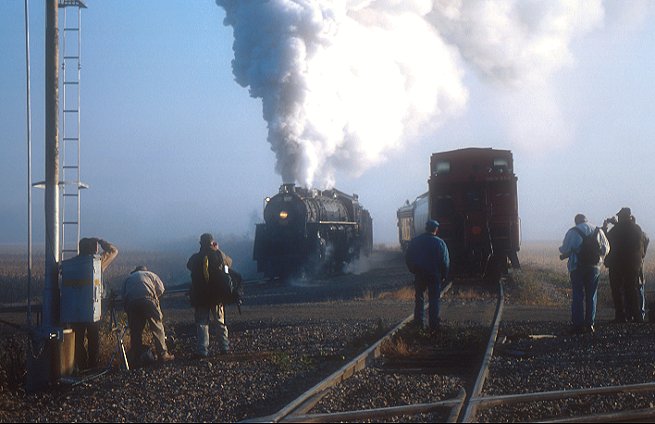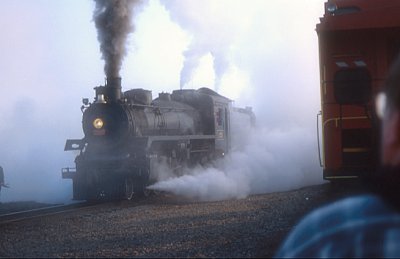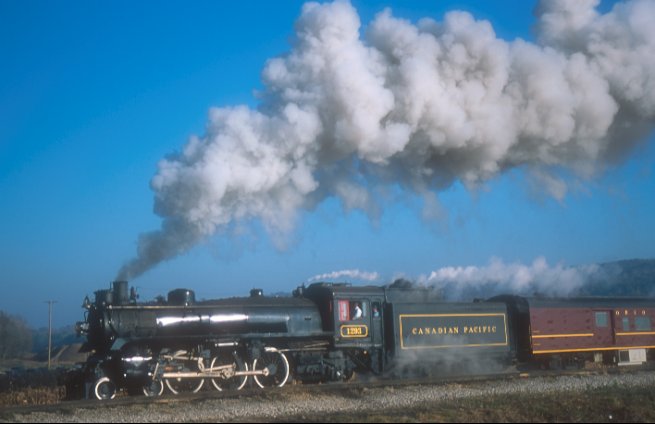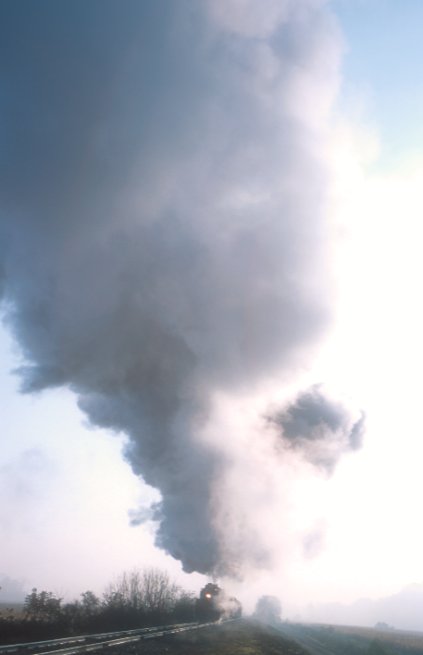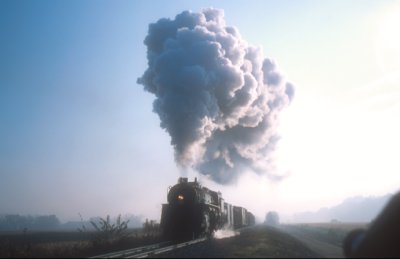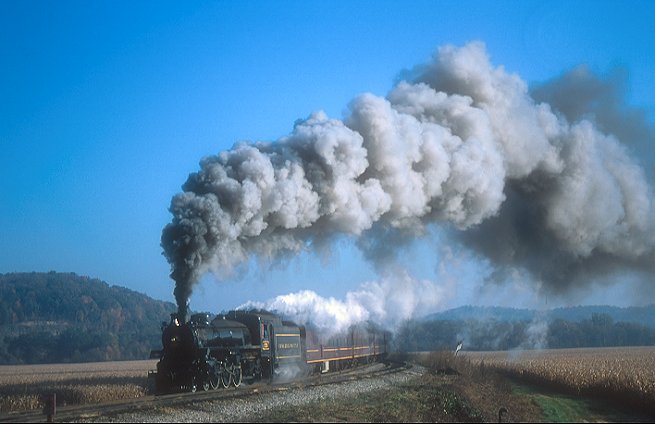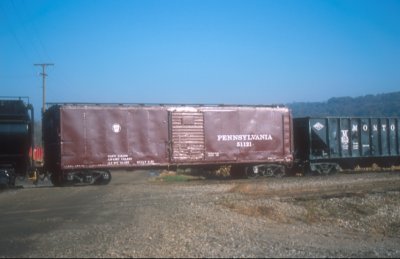 Here are two of the vintage freight cars in the train: an AC&Y and a PRR boxcar.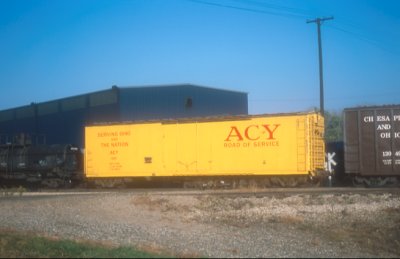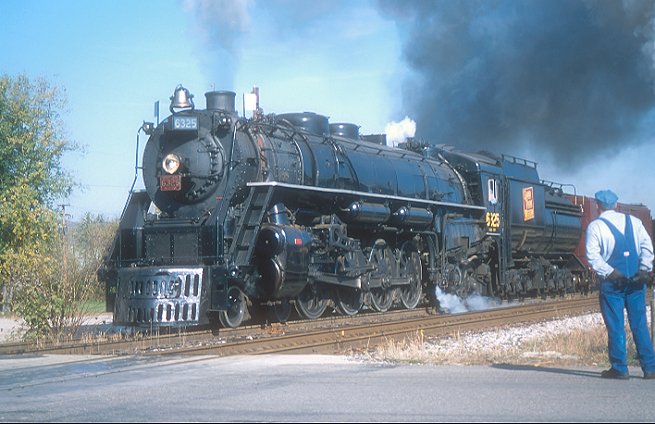 The second set of runbys for the day were performed just west of downtown Coshocton. These runbys were cut short due to a road that had to be blocked by the photo line.
Go to page two of pictures.
All pictures copyright 2003 by Chris Jacks. Reproduction with my permission only. Thank you.