Pictures from the Ohio Central Photographer's Special, 10/19/03
by Chris Jacks
page 2
On 10/18/03 and 10/19/03, The Ohio Central Railroad and Goodheart Productions put on a photographer's special excursion. A group of photographers rode the train to trackside locations where multiple run-bys were executed by two of Ohio Central's steam engines: ex-CP 1293 and ex-GT 6325. A consist of vintage freight cars, including a caboose, was assembled for the photographers. These pictures were all taken on Sunday, 10/19/03.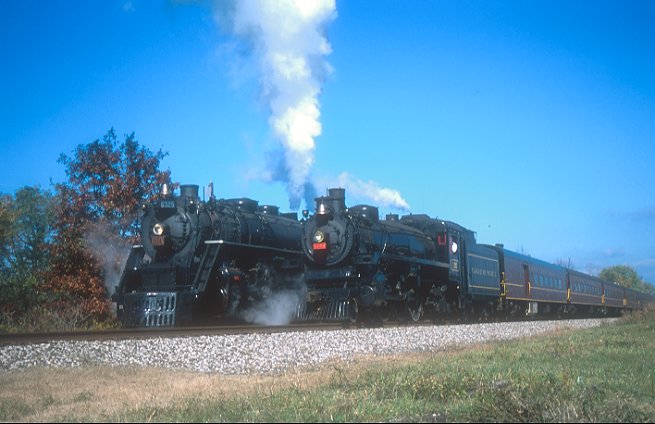 The next set of runbys, featuring side-by-side running, were executed a few miles further east.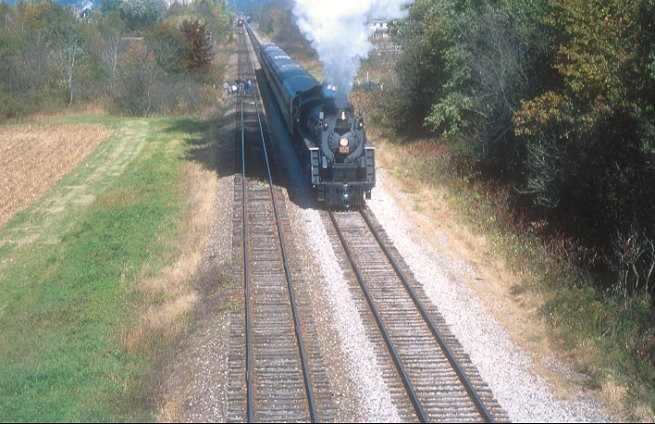 At this runby location photographers could walk to a highway overpass for more shots.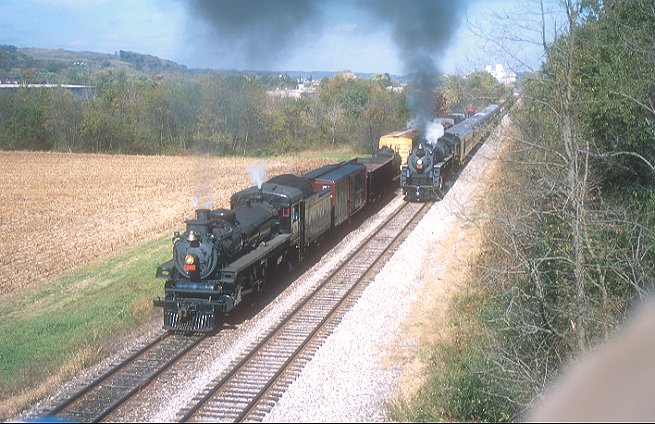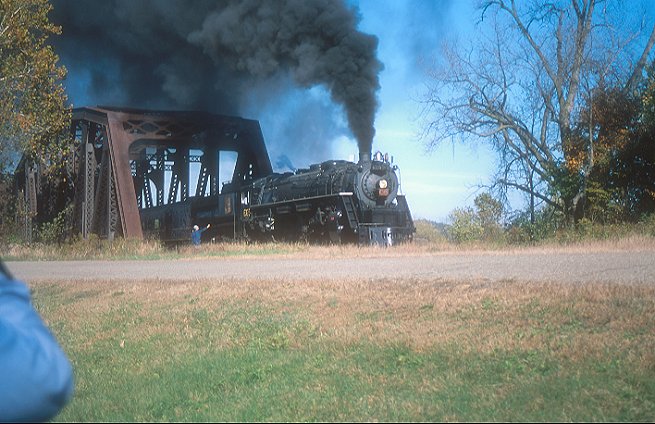 For the next set of runbys we went to an ex-PRR bridge on the Ohio Central main line. At this location Gary Bensman stood trackside to block out a "No Trespassing" sign.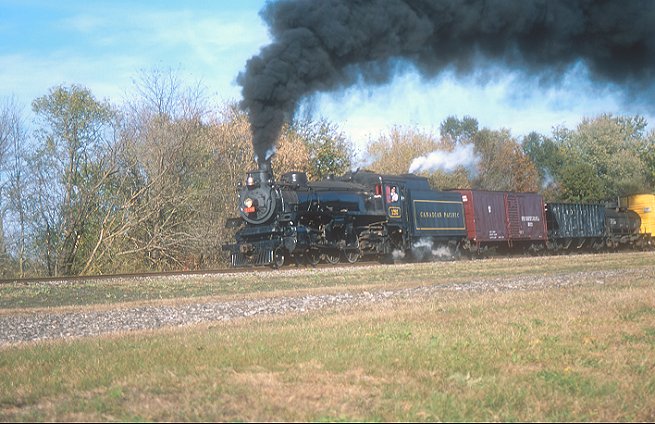 For the final set of runbys on the day we went to Trinway on the Ohio Central main line.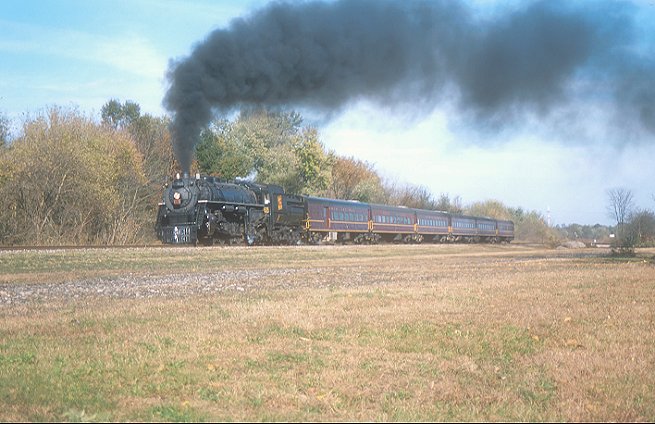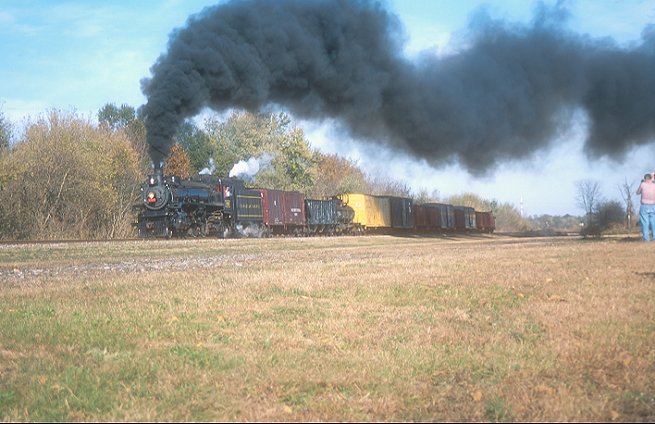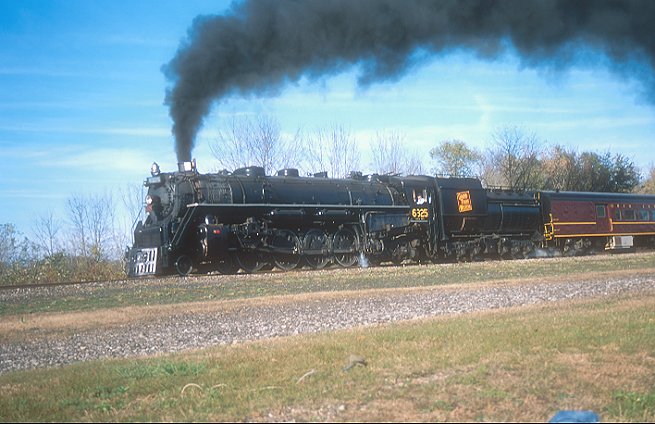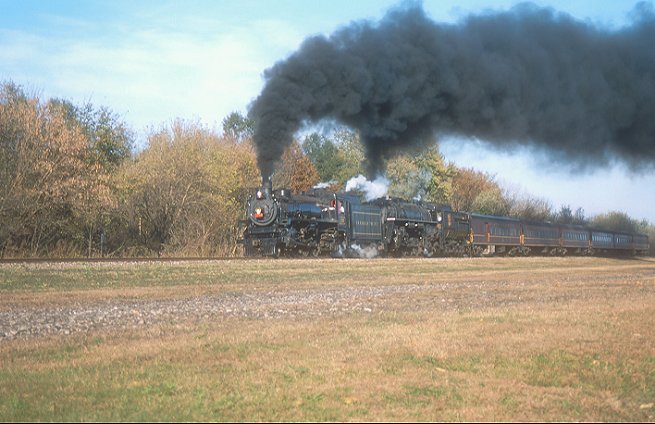 The last shot of the day: a doubleheader.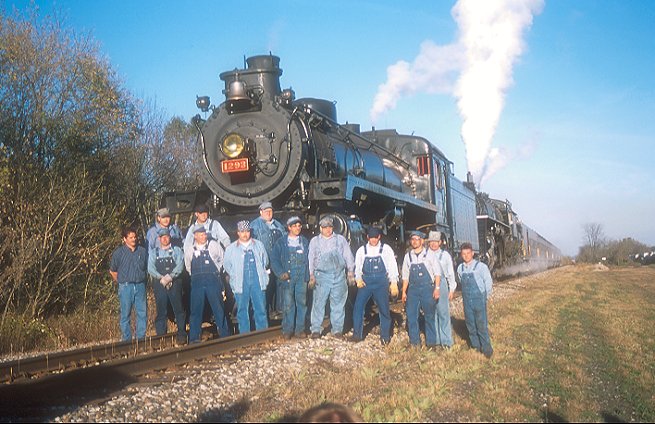 The crew gathers for a group photo at the end of the day.

All pictures copyright 2003 by Chris Jacks. Reproduction with my permission only. Thank you.