Pictures of the Ohio Central 6325 excursion, 10/6/01
by Chris Jacks
The Grand Trunk Western 6325 sat on display for many years in Battle Creek, MI. It was bought a few years ago by the Ohio Central Railroad and restored. These are pictures from its second excursion, which I rode from Sugarcreek, OH to the railroad's shops at Morgan Run, OH. Sugarcreek is home to the railroad's five-days-a-week steam excursion train.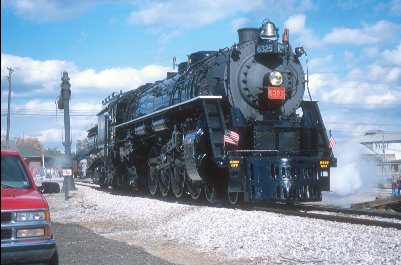 The 6325 at the Sugarcreek water plug before the trip.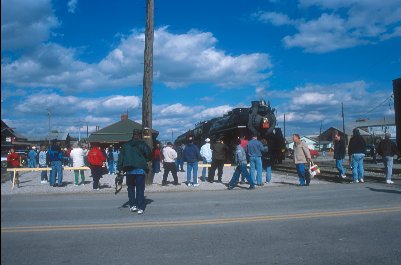 The crowd gathers to see the big engine.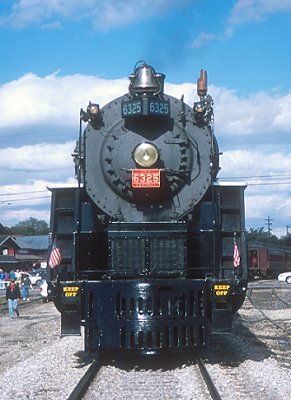 The head end of the 6325 with its new Ohio Central name plate.
The 6325 with our train, on the left, and the ex-CN 1551 with the regular train on the right.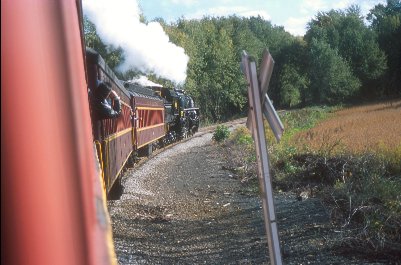 The 6325 rounds one of the many curves on the way to Morgan Run.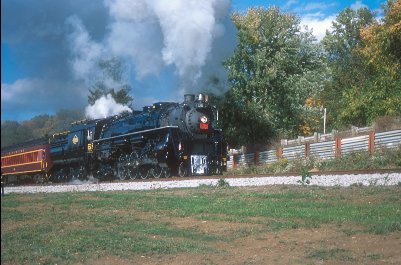 The first photo runby.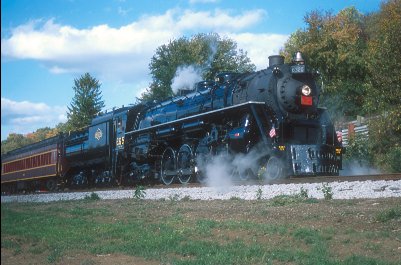 The second photo runby.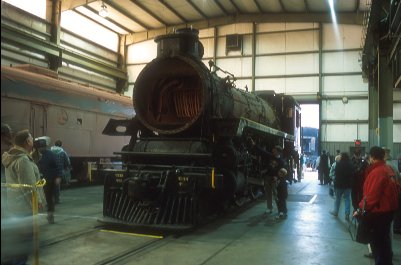 The ex-CP 1293 in the shop at Morgan Run. We had about an hour to tour the shop facilities.

All pictures copyright 2001 by Chris Jacks. Reproduction with my permission only. Thank you.