October, 2004 pictures from Steamtown, M&H RR, and Western Maryland Scenic
by Chris Jacks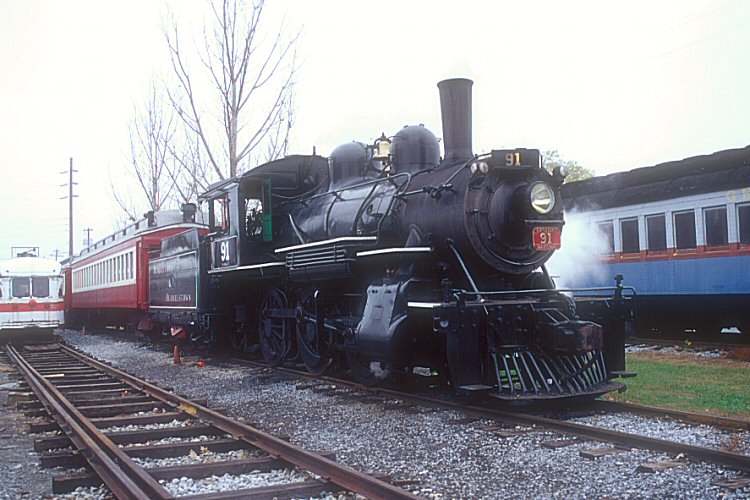 The M&H 91 (ex-CN) at the depot in Middletown before a trip. Pictures taken 10/30/04.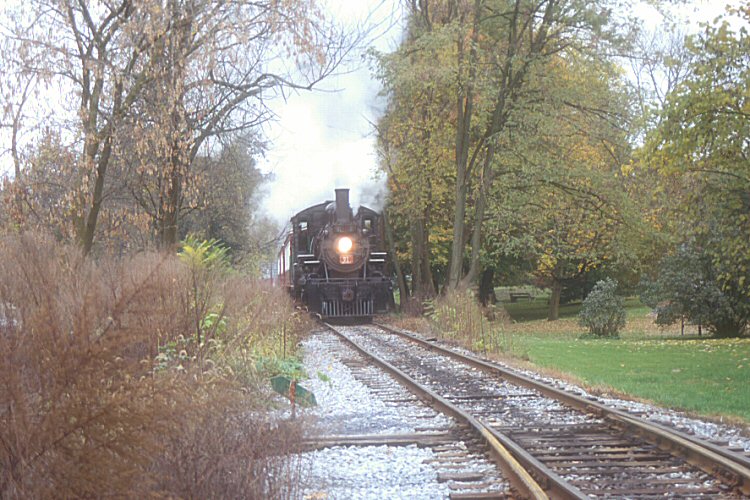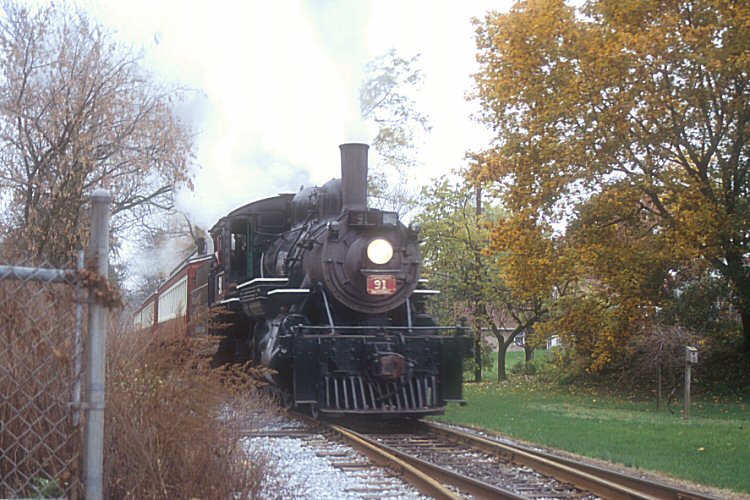 The M&H 91 roars through the city park after leaving the depot in Middletown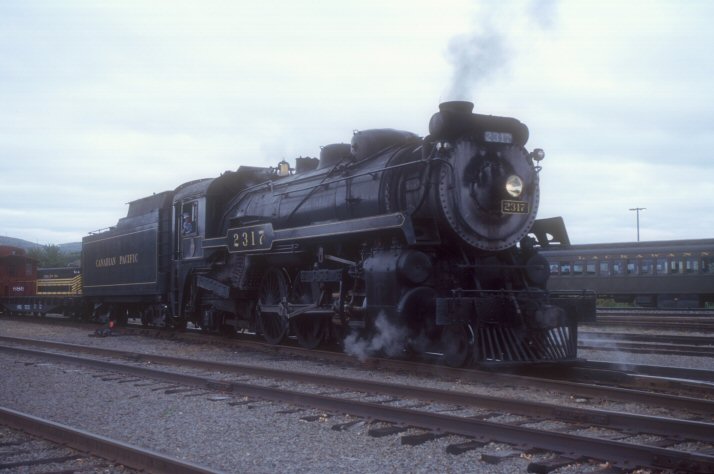 Steamtown had both big steam engines running on Columbus Day, 10/11/04. CP 2317 ran this short train around the yard.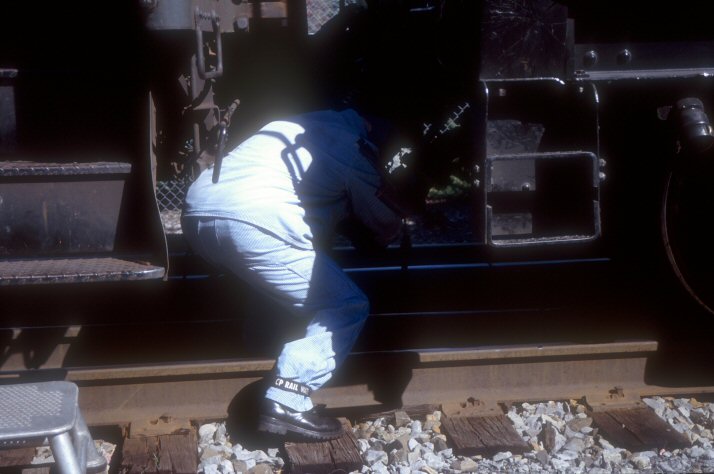 Steamtown still uses steam heat on its cars. Here a worker connects the steam lines.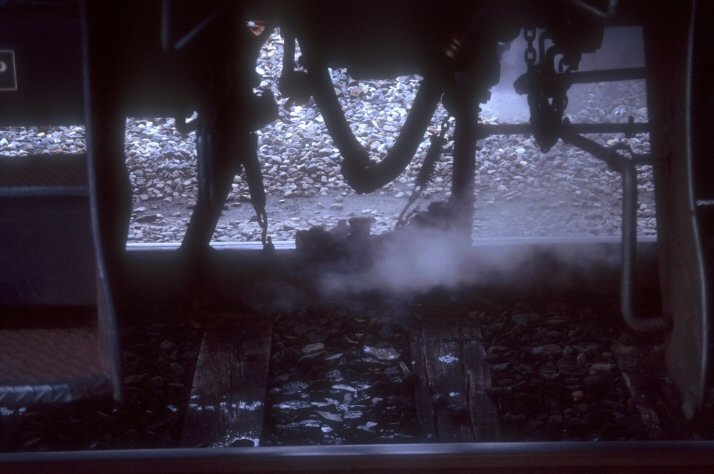 The steam lines connected. Heat was needed on this chilly day.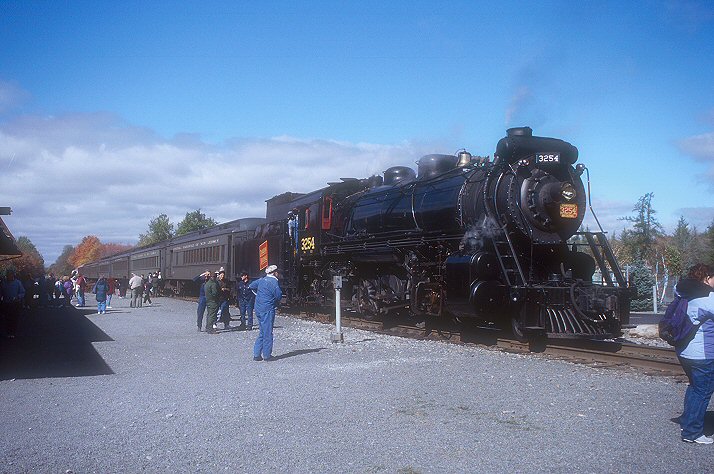 The CN 3254 at the head of the train at the Tobyhanna depot. Tobyhanna was the destination for the days' excursion.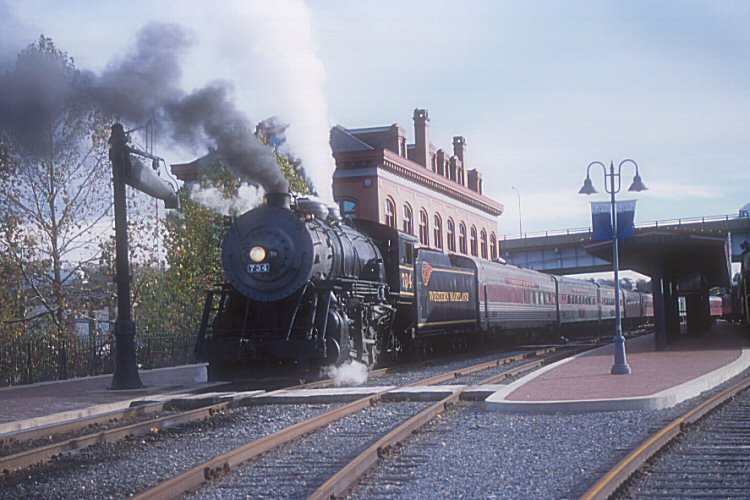 The Western Maryland 734 (ex-LS&I 34) at the depot in Columbia, MD after powering the days' excursion. 10/31/04.
All pictures copyright 2004 by Chris Jacks. Reproduction with my permission only. Thank you.